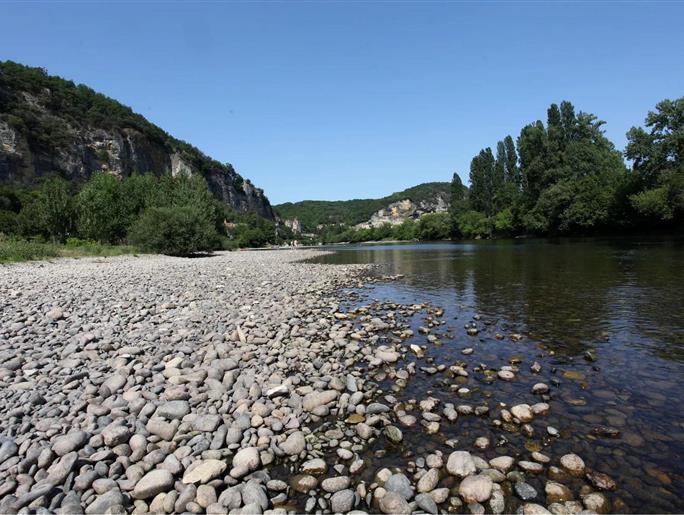 One of the great advantages of La Plage campsite is that it has direct access to the Dordogne river via the pebble beach.
SWIMMING IN THE RIVER
La Plage campsite in Vézac offers direct access to the river via the pebble beach. The promise of a lovely swim in clear waters at the foot of the majestic cliffs.
FRESHWATER FISHING
The Dordogne river is one of the best rivers for fly-fishing in France. It is brimming with fish such as roach, bleak, chub, pike, zander and perch.
The campsite issues fishing permits.
CANOEING ON THE DORDOGNE
Take a trip down the Dordogne river with our partner company Canoë Vacances in La Roque Gageac (3km from the campsite). They will pick you up from the campsite in peak season (preferential rate).